G J Treasure Cleaning Contractors are proud to offer eco-friendly Green Cleaning services to commercial businesses in Bristol, Bath and the South West.
On top of our standard cleaning products, our local suppliers stock a range of fully eco-friendly cleaning products, allowing our cleaning staff to clean any workplace or office using only environmentally friendly products.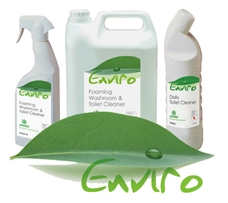 Eco-friendly cleaning products and consumables:-
Enviro All-Purpose Cleaner

Enviro Glass and Stainless Steal Cleaner

Enviro Luxury Handwash

Enviro Daily Toilet Cleaner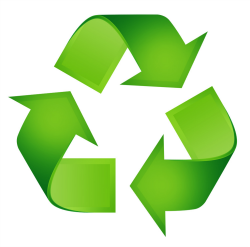 Toilet paper is used at an alarming rate throughout most workplaces and as such, G J Treasure Cleaning Contractors have made the decision to supply only recycled toilet tissue to all our customers offices and workplaces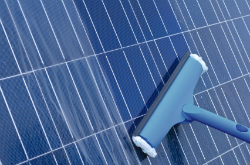 With the rise in consumable energy, businesses are increasingly opting to install solar paneling to their offices.  It is recommended that solar panels are cleaned 2-4 times a year, depending on the type of environment, in order to work at full efficiency. An uncleaned solar panel can otherwise reduce it's output by up to 25%. Our water-fed pole cleaning system is ideal for cleaning solar panels, quickly and efficiently.  Contact us today for a free quote to clean your solar panels.
If you are an existing customer and wish to change to green cleaning services or you are a new customer and would like a quote for G J Treasure to provide Green Cleaning services at your office or place of work, please contact us today on 01179 471160.